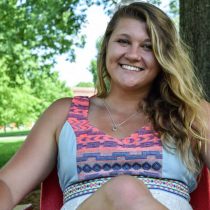 Danielle joined The Thompson Team in the summer of 2020 looking to expand her Marketing career in the field of Real Estate.
Having grown up around real estate and property management for most of her life, Danielle has always loved everything involved in selling, buying and most importantly marketing homes!
Danielle graduated from Lynchburg College in 2015 with an Exercise Physiology major and a Business minor. She began getting more involved in social media and digital marketing for the businesses she worked for after college simply as a passion and understanding how important it is these days for a successful business to have an online presence and audience.
It is Danielle's goal to help you find the perfect buyer for your home. That includes sharing beautiful photos to show off your home's best features and sharing and advertising about your home on all platforms.