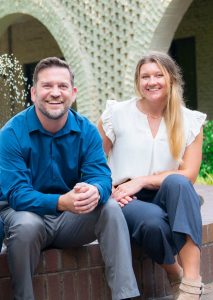 The Hampton Roads Real Estate market is constantly changing so Eric and Danielle continue to adapt to these changing times.  That's why we developed Find HR Homes –  to make your home selling and buying process as smooth as possible!
By working conscientiously on your behalf, the Find HR Homes team can keep you informed and on the cutting edge of the local Real Estate. You can pre-qualify for a loan, locate the perfect house in Hampton Roads, Virginia and even have the opportunity to preview it room by room from the comfort of your home.
Due to advancements in Real Estate technology, properties can be bought and sold at record-breaking speeds. As your Realtor, Eric Thompson and Danielle Kearns take it on as our responsibility to use all resources available to find you and your family the perfect home in Hampton Roads.
After identifying your needs, our team will deliver a list of properties that match your specifications. This will enable you to see every available property in the Hampton Roads area without any pressure to make a decision.  You are under no obligation until we find the home that is just right for you. 
As your listing agent, Eric and Danielle will market your home with the latest and most effective means necessary. Some Realtors simply list your home within one multiple listing service (MLS). However, Find HR Homes will go above and beyond to advertise your home with professional photos and video on our website, across social media and to our extensive personal network.  Our team also has access to three MLS' where we will be sure your home reaches as many local buyers are possible.
For the past 20+ years, Find HR Homes has consistently received the distinguished Outstanding Salesmanship Club Award from Virginia Peninsula Association of Realtors (VPAR). This award is only given to the top agents on the Virginia Peninsula.