Buying a new home doesn't need to be stressful, let us help you on this exciting adventure!
Set up a Buyer's Consultation with us so we can learn everything about what you're looking for in a home, where you'd like to live and some of your top wants and needs in a property. We'll do the work for you to find that dream home and then assist you through the process of writing an offer and closing on your new house!
Eric has lived in Hampton Roads, Virginia all of his life and Danielle moved here in 2015, so they have a thorough understanding of the area!  With over 20 years of Real Estate service to this community, Find HR Homes will provide you top-notch service through your home buying process!
When you're ready to start your search, contact Danielle!
Also needing to sell your current home? Check out our Free Seller's Guide too!
Or, search for available homes below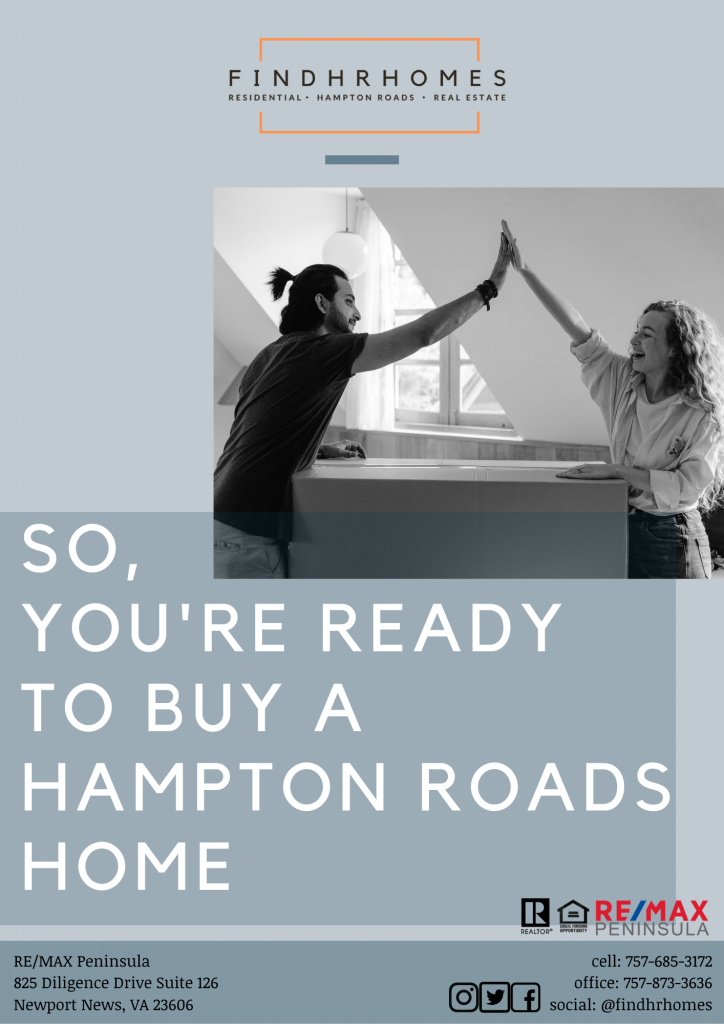 Want to receive a copy of our FREE guide to buying a home in Hampton Roads, VA?
CLICK HERE to request a copy!