Virginia's most searched-for interior design style over the past year was the French Country style.
To help you understand what French Country style features, we've put together this short style guide! You may be interested in some aspects of this design yourself, or you may come across many of its features throughout your home-buying search. Since it was found to be the most popular interior design in Virginia, it's likely you'll see it more often.
The Style
French Country style is summarized as being
The features almost contradict themselves (rustic yet elegant?) but that is what makes this style so unique and interesting when put together properly in a space!
The French Country Look
The goal styles above are achieve with:
Traditional freestanding furniture: adding the soft, casual or elegant aspects.
lots of wood and exposed stone walls: the rustic aspect.
patterned wallpapers: adding an elaborate elegant feel.
Again, each element is a little contradictory but all together create a beautiful space!
The Color Palette
Next, the color palette creates an important part of this style as well. The main colors that embody French Country are:
Off-Whites (and lots of them)
Soft Blues (called a "French Blue")
Soft, Pastel Yellows
These colors compliment each other throughout the space between cabinet paint colors, through the patterned accent wall-papers and across the furniture's fabric.
Now, check out these sample spaces that embody the French Country style beautifully!
The pictured kitchens feature a combination of these aspects to create their French Country look: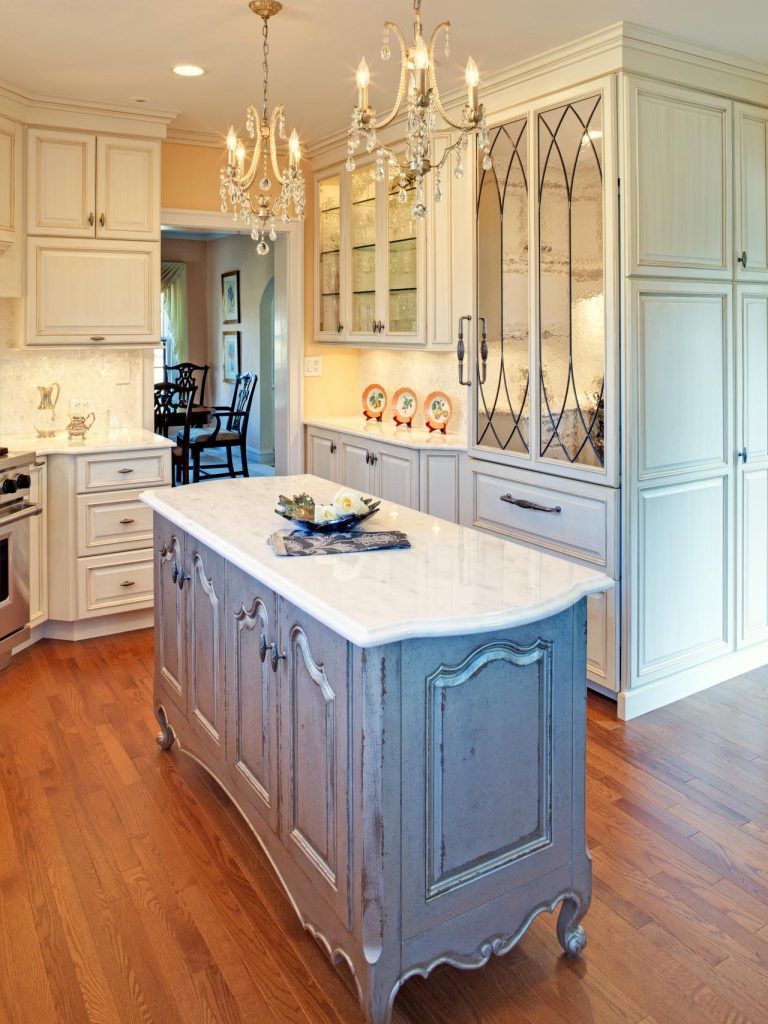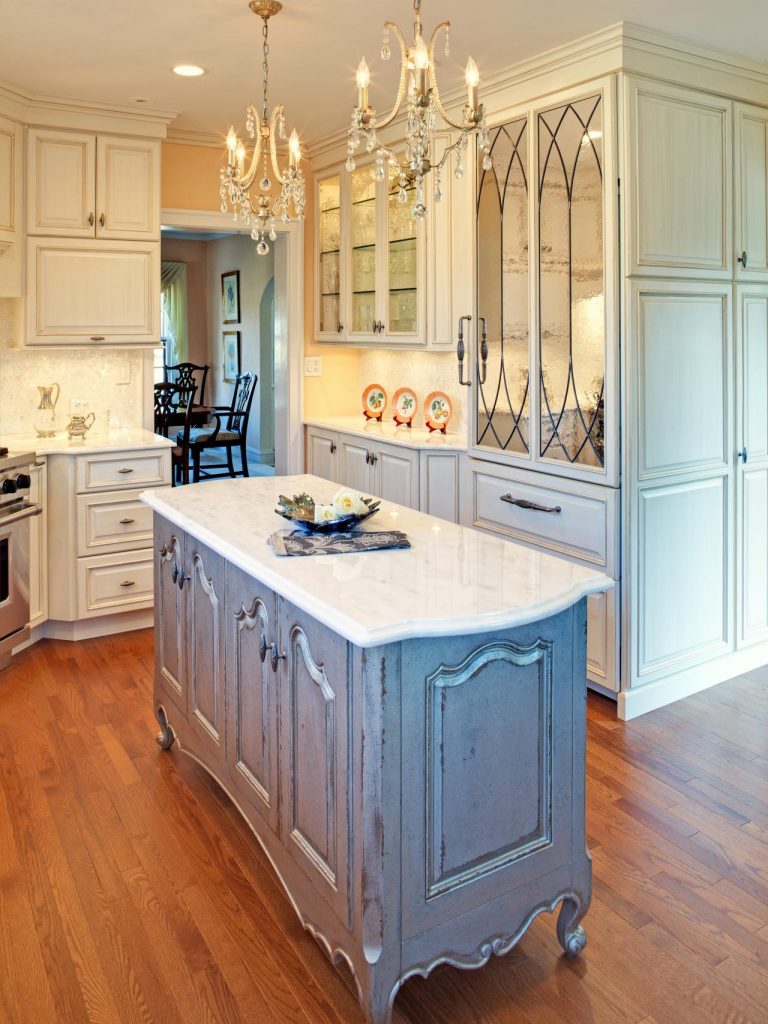 "French Blue" painted cabinets
Bridge the gap of Old and New
Tiled or painted chequerboard floor
Another space the French Country style can really shine is in the living room or family room. The main elements of this design are featured through:
Louis XVI distressed painted furniture
Romantic, luxury fabrics
Textures and floral patterns
One bold, large accent piece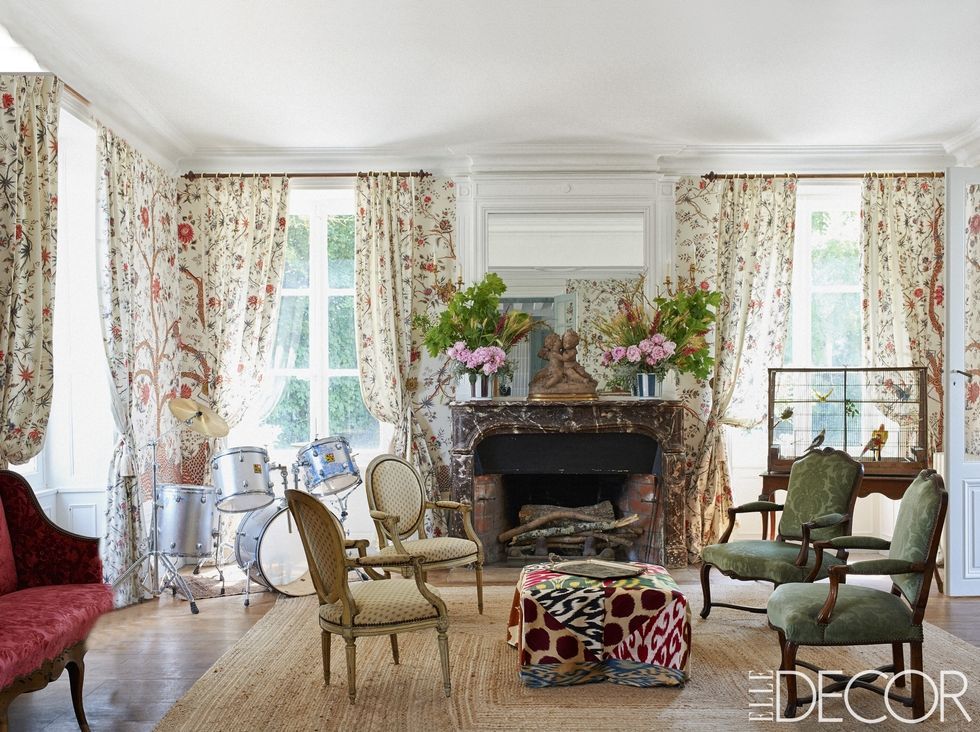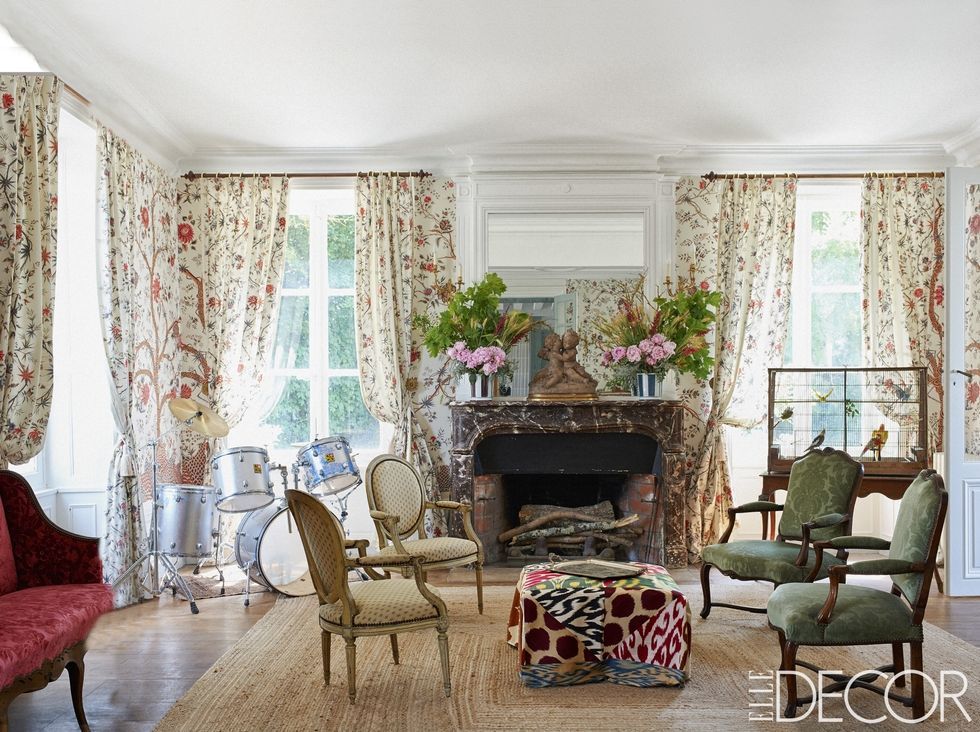 The last room to consider going French Country is in the bedroom! You can achieve this with:
Linen Sheets
Long, pooling curtains
Washed-out pastel color palettes (sage green, sky blue, primrose yellow, chalky creams and every shade of white)
Wallpaper patterns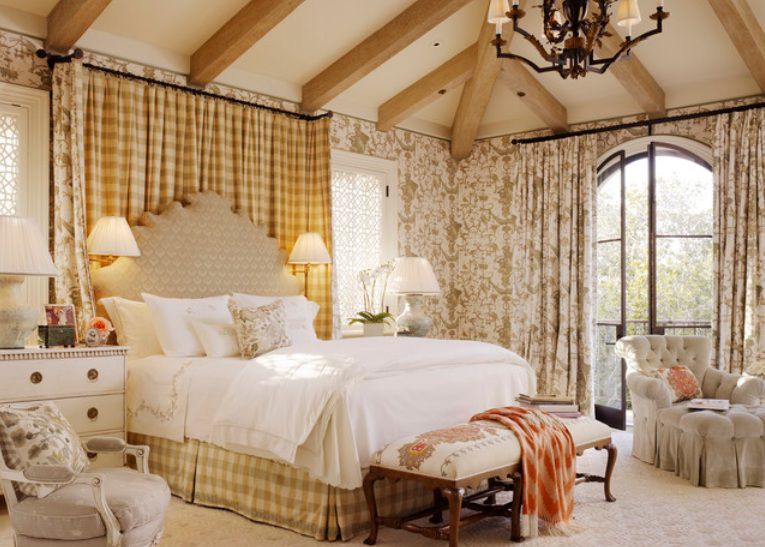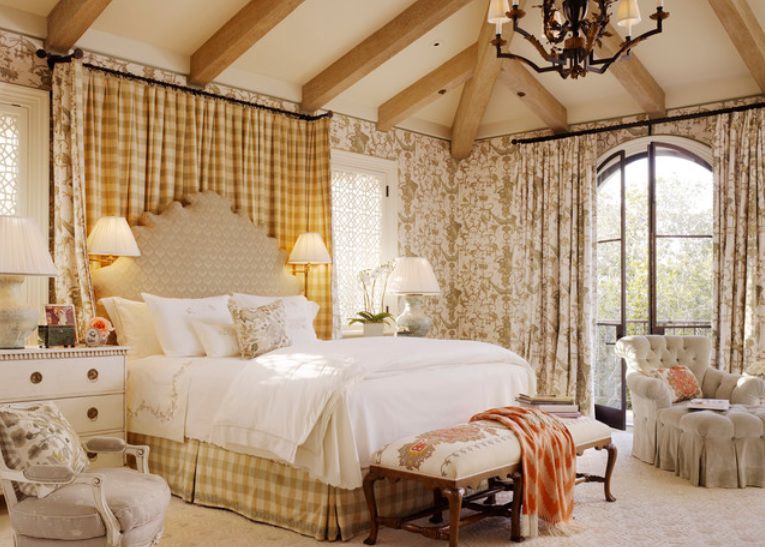 So, now that you know what makes up French Country, is it a style you would like to implement into your home's design?
If you're looking for a dream home to deck out with your personalized interior design ideas, contact Eric to get started on your home search!