Summer has officially come to a close as September is now behind us. The real estate market has been HOT all summer long. Will we expect that trend to continue? In terms of real estate seasons, the fall and winter months tend to be slower for new listings and closed sales. But let's check out what September had in store for us.
Here's how the market closed out this past month. Enjoy this real estate monthly market review!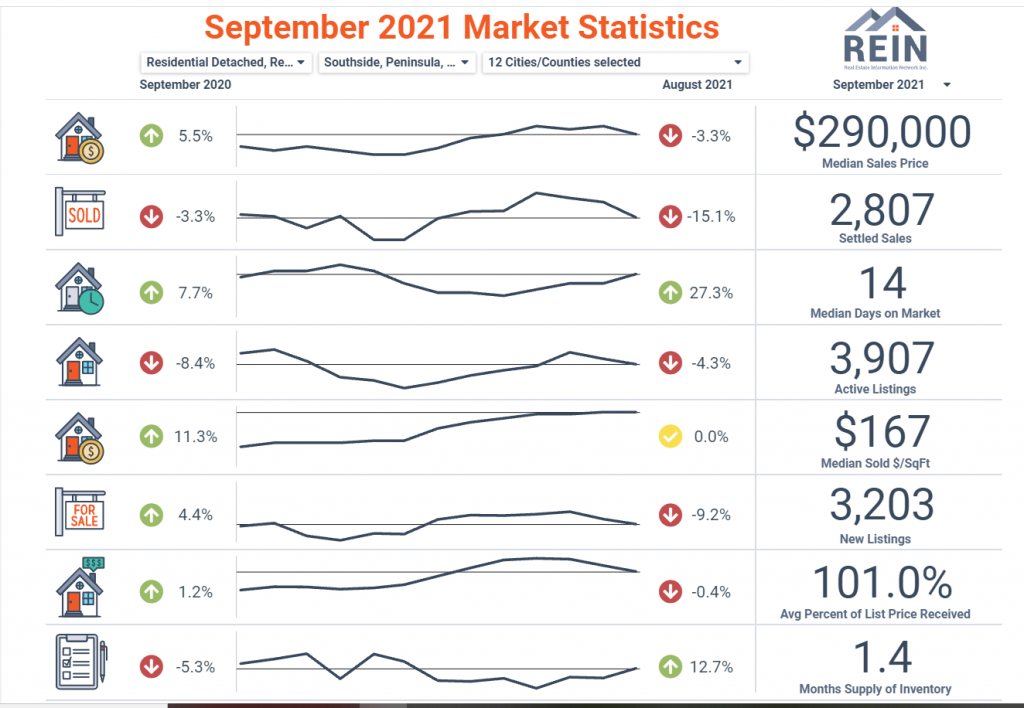 Median Sales Price
With a median sales price of $290,000, home prices were down 3.3% compared to August, yet still trending up overall compared to September 2020.
Closed Sales
With just 2,807 closed sales, last month had 15.1% less sales compared to August.
Median Days on Market
We haven't seen many double-digit days on market this past year, but last month had a median of 14 days which is up 27.3% compared to August and up 7.7% compared to September 2020.
New Listings
With just 3,203 listings hitting the market in September, and 3,907 active listings overall, it was surprising to see monthly inventory supply still increase by 12.7% with 1.4 months supply. While this number of listings is down compared to August, new listings are still up 4.4% compared to September 2020.
What does this mean for your home?
Contact Eric or Danielle to talk specifics for how the market trends may impact your home's value or your home-buying journey!