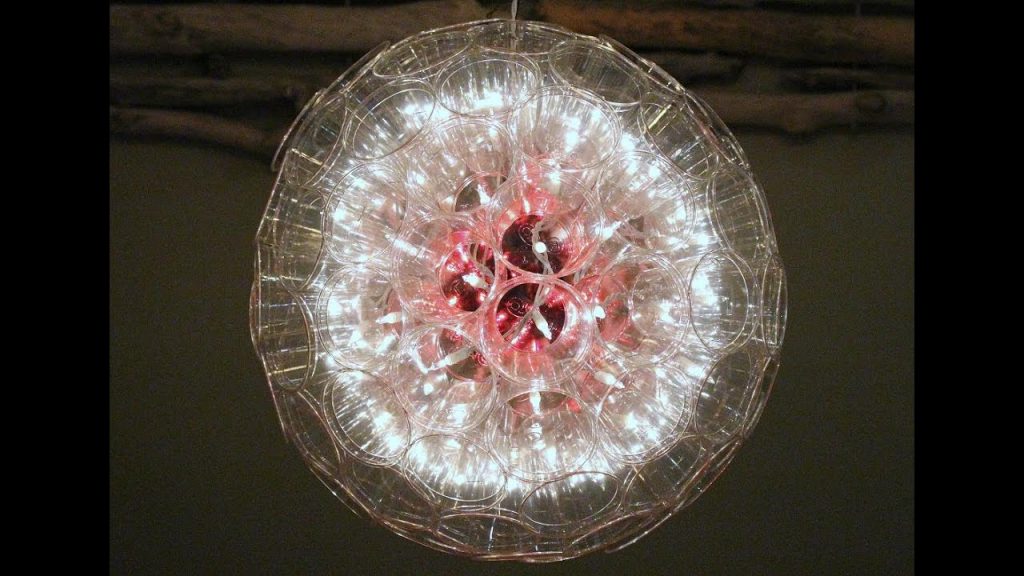 Here is our full detailed instructions for creating a fun and festive "Tangled-Bulb Light Ball" to avoid the hassle of detangling Christmas lights this season but still getting something beautiful out of them…and if that isn't a metaphor for 2020, we don't know what is. ?
What You'll Need:
Christmas Lights (2 sets of 50 mini bulbs is recommended!)
50 clear, plastic 9oz cups (like these)
A Stapler loaded with Staples (5/16″ works best)
Ribbon or String (for hanging)
How to DIY It: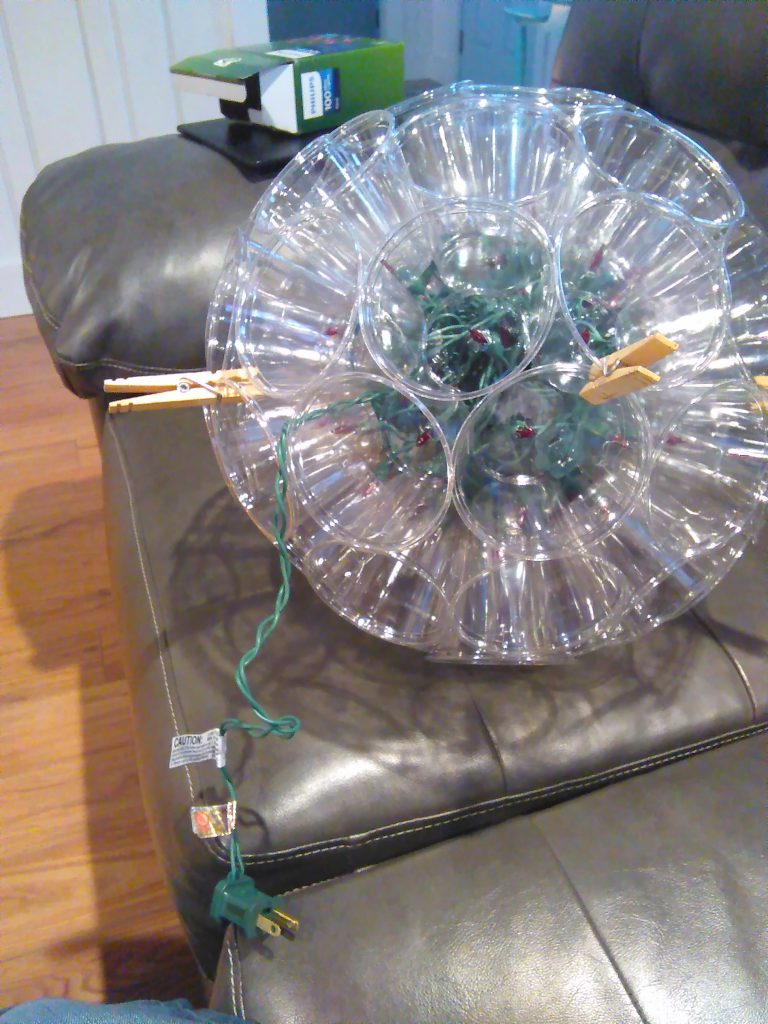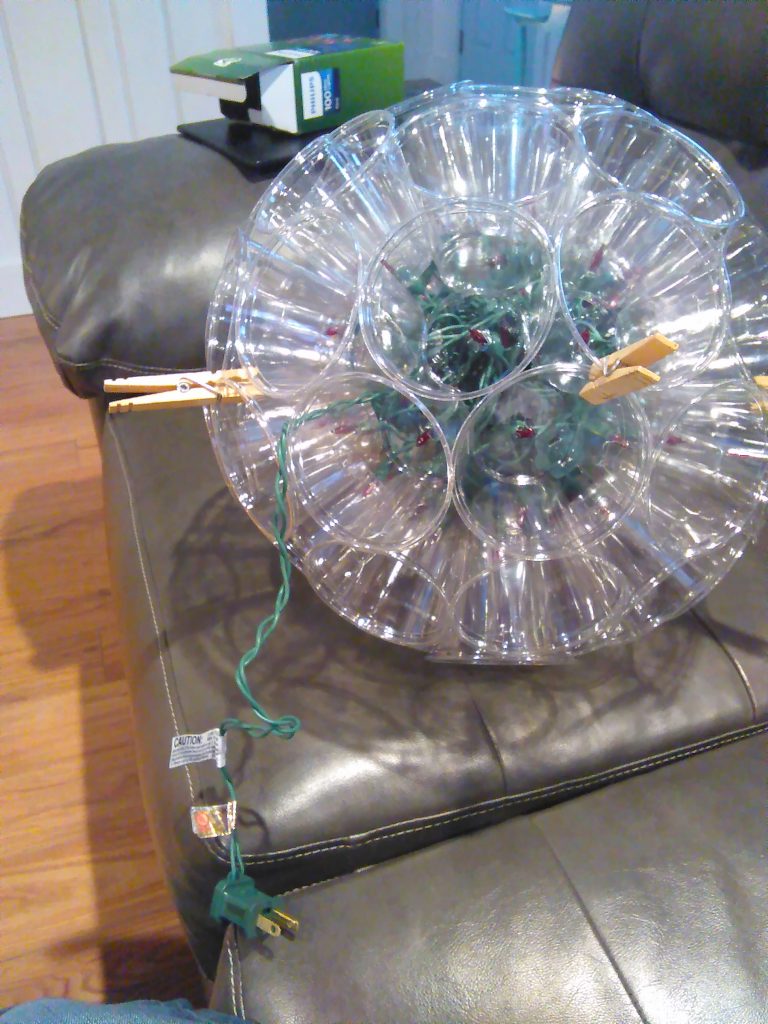 *You can make these extra sparkling by beginning with poking/drilling a hole into the bottom of each cup (to poke some lights through)…this will be your first step if you want to add this special feature! Otherwise, continue to the next step below, they're still beautiful either way!
Lay 12 Solo cups side by side, forming a ring or wreath. Where 2 cup sides touch, staple together near the rim.
Place 9 Solo cups on their sides on top of the first layer. Staple each cup to the cup next to it and under it, remembering to staple near the rim.
Add 4 more Solo cups, stapling together where each cup touches, to complete 1/2 of your DIY Holiday Ball.
Repeat steps 2-4 in order to create the other half.
*If you drilled holes in the bottom, now is when you'll start pushing 2 lights (of one light string) through each hole of one half and repeat with the other half using the second light string (if you only have one long string of lights, you can still make this work!)
Place the halves together and staple the contacting cups near the rim, make sure you leave the light's plug hanging out, long enough to plug wherever you're hanging it!
8. Close gaps in the ball by adding more staples as needed.
9. For hanging, make a loop with your ribbon and attach to the ball with staples or tie it through a small opening between cups.
10. Hang up and enjoy!!
Happy Holidays from The Thompson Team! We wish you a very Merry Season and a Happy New Year!
If you make one of these festive light-balls, post a photo and tag us using @findhrhomes or #findhrhomes so we can see it & share it!!!